To Contact the surgery by Telephone 01254 226691 then select Opt 1 Prescriptions Opt 2 Home Visit or Cancel Appointment Opt 3 Make an Appointment or Speak to Reception Option 4 To speak to Medical Secretaries
Email: darwen.healthcare@nhs.net
the online booking system for telephone and video consultations is available via myGP app or Patient Access
For the foreseeable future consultations will be preferably by a video call to a smart phone or tablet or telephone if video is not an option. If the clinician needs you to have a face to face consultation this will be arranged. You can download more information about using video consultations from the link on the right
We have also developed a nursing strategy for patients who receive check-ups for their chronic disease to ensure that their care is still delivered.
To Contact us online or find out today's opening times please click here
If you are experiencing problem getting though on the telephone
We are aware of the difficulties that some of our patients are experiencing in getting through to the practice on the telephone. We do apologise and we are working hard to resolve this with our IT/telephone supplier.
We are aware that during peak periods, for example, Monday mornings, phone lines tend to be by far the busiest,the increase use of the system for booking Covid Vaccinations as acerbated the demand.
Practices in Pennine Lancashire are working with the supplier to migrate away from what was an old system to a new one and work is planned to conclude by the end of the current month.
This new system has additional capacity for practices when they are experiencing a high volume of calls. We will keep patients up to date with this and in the meantime ask patients to bear with us, particularly during peak periods
Welcome to Darwen Healthcare "Where your health matters"
COVID Vaccinations Update
Darwen Healthcare is delighted to advise that the community clinics are now in progress in Blackburn with Darwen.
If you are eligible - We will contact you in due course with an invitation to book. We ask at this time that you wait until contacted. We need to keep the telephone lines as free as possible for patients ringing in who may be acutely unwell.
We know many of you will have many questions about the new Covid vaccine. To help you with any queries that you may have please click the link below that will take you to the Blackburn with Darwen CCG Covid Frequently Asked Questions site
Covid Vaccine FAQs - NHS Blackburn with Darwen CCG
Can we take this opportunity to than you all for your patience not all eligible patients will be invited before Christmas but rest assured, we will continue to roll out invites as the vaccine become available in line with National delivery programmes and eligibility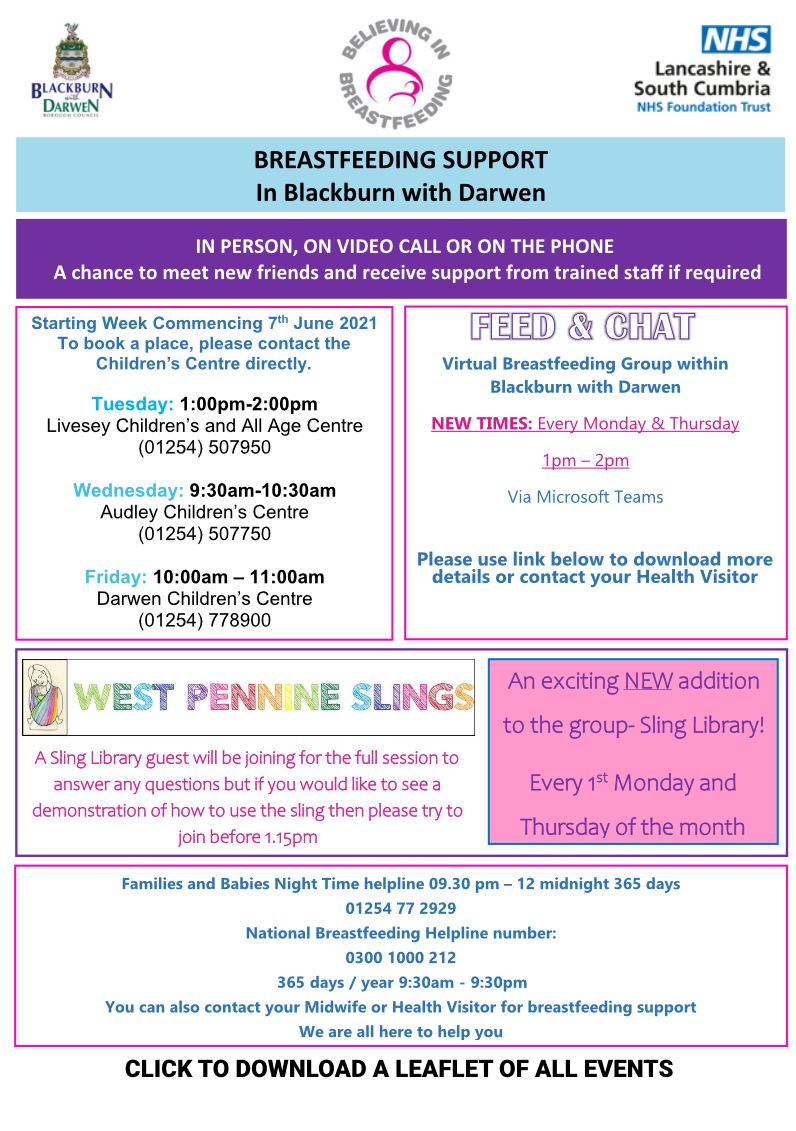 Congratualtions to Dr Ninan
Dr Ninan at Darwen Healthcare Some really lovely news ! The Pumping Marvellous Foundation, which is the UK's only patient led Heart Failure Charity have awarded Dr Mammen Ninan, GP at Darwen Health Centre their National "You're Simply Marvellous" Award for the exceptional quality of care and treatment he and team offer heart failure patients. Dr Ninan and partners were nominated by a local Heart Failure patient - Gavin Redhead and was one of only 5 individual healthcare professionals chosen nationally. Great work and well done!!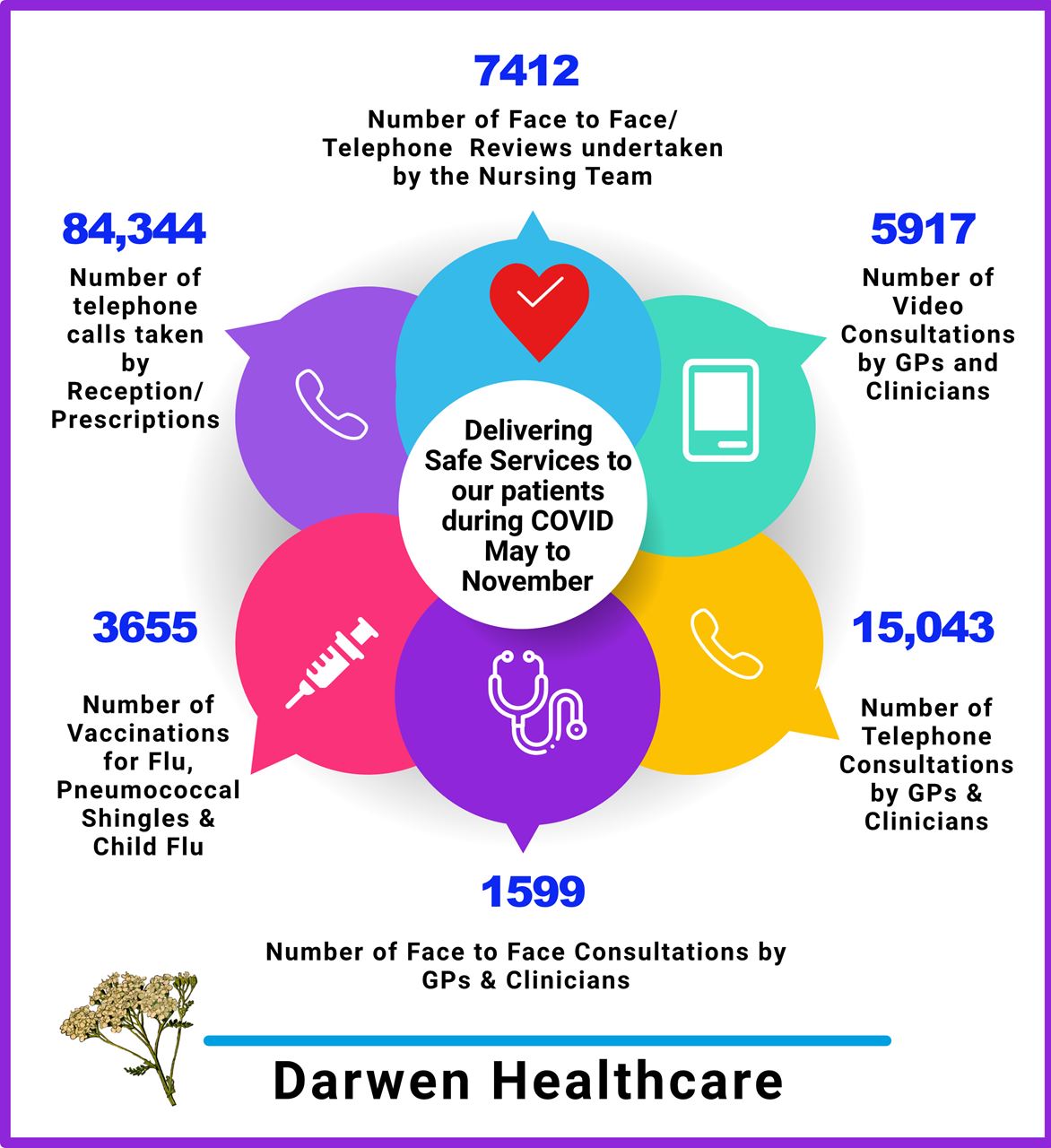 Newsletter
Download the latest newsletter Winter 2020 Newsletter
To receive future editions of the newsletter straight to your inbox sign up below.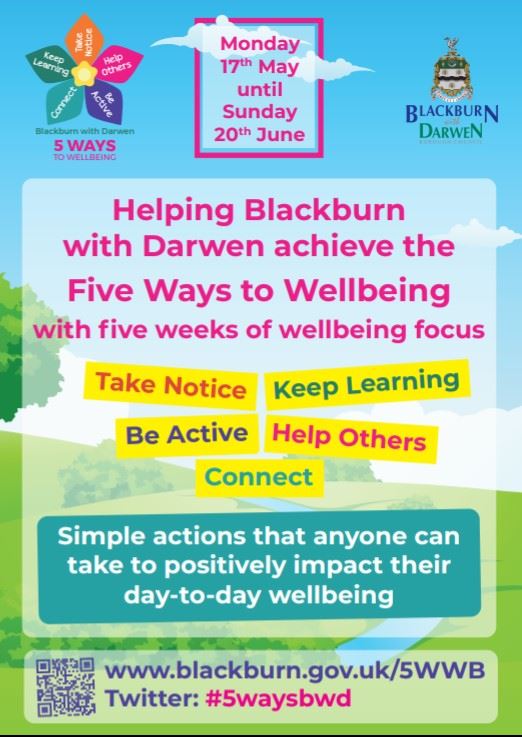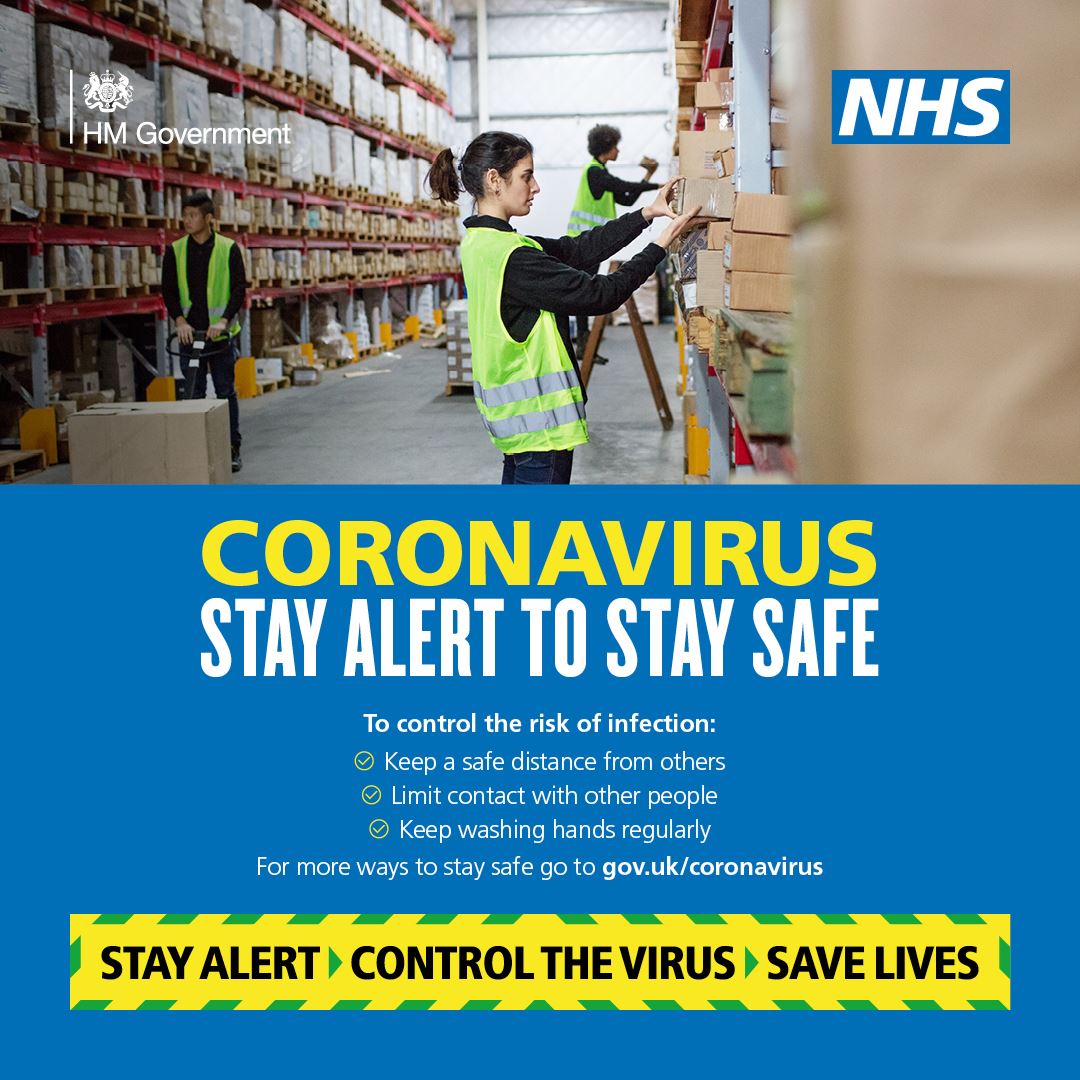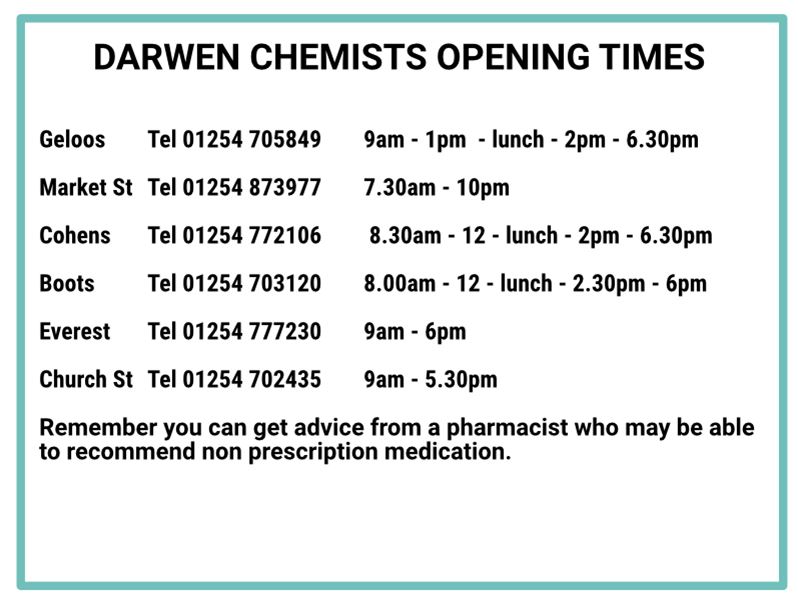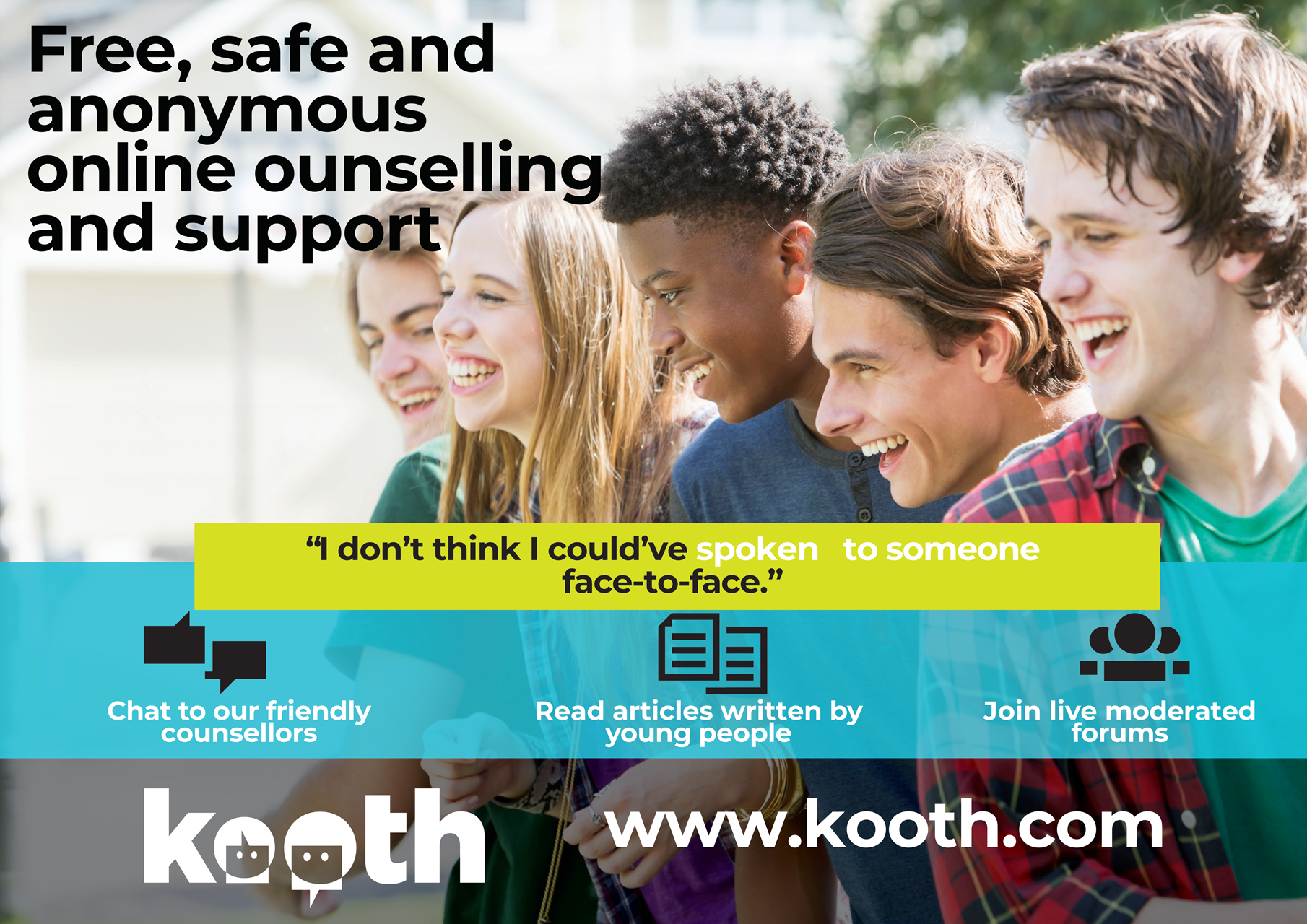 Healthy Darwen Community Group
Darwen Healthcare is one of the three GP Practices supporting the Darwen Primary Care Neighbourhood. The group has held two health days in Darwen and you can find more information at https://www.healthydarwen.com/